Modular Kitchen, Wardrobe and LifeStyle Furniture
For your Modular Kitchen, Wardrobe and LifeStyle Furniture needs, we shall help you with the design, estimation, BOQs and quotes for the materials at the best possible price. On confirmation of order, we shall do the delivery, installation and provide lifelong support. We sell quality assured modular furniture with branded hardware, kitchen accessories  and fittings for the complete solution, we are truly a one stop shop, we have hundreds of happy customers in Kerala
HIGH QUALITY MODULAR FURNITURE AS A COMPLETE SOLUTION
Modular furniture, especially modular kitchen and modular sliding wardrobes are not something which you can buy off shelf. You need someone who understands your specific requirements, who can design the units as per your room size, help you to select the materials, and give you an estimate. After you review all these, you may want to make changes and finalise the order. Once the order is confirmed we get it manufactured as per your site measurements, deliver and install along with all the fittings, accessories, appliances, sink, faucets, countertops etc as specified in the approved design. We are specialists in doing all this for you, and can assure your complete satisfaction. All modular furniture we sell comes with 5 year warranty from the manufacturer. We provide one year free service at your site. Even after the free service period and warranty period, we are just a call away to take care of any service requirements.
Modular kitchen needs a lot of planning and should be build keeping the storage needs, the lifestyle and cooking habits to make it a better place .
A good design of wardrobe and selection of accessories to suit your needs plays an important role in your wardrobe purchase decision
Modular beds have ample storage within it and will have easy to use fittings, it should be durable with good appearance.
A well designed crockery shelf with nice exterior finish will complement your home interiors in a big way.
TV units will be the center point in your living area, needs to be tastefully designed and custom made to your taste.
Elegant and simple units are the trend, we offer many choice of materials and colors to go with your home theme.
A multipurpose storage unit, which conveys your lifestyle to your guests and relatives who visits you.,
Custom made books shelves which enhance the decor of your interior made with durable plywood as core, available in many exterior finishes
Study table with a set of drawers and a small book shelf as a unit , which will last for a life time.
Wash counters, with or without shelfs and drawers, made with higly durable materials and finishes of your choice.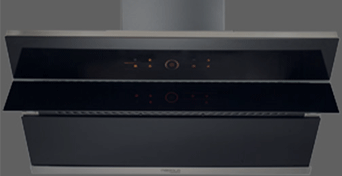 Built in hob, cooker hood ( chimney ), steam, convection and combi oven, microwave oven, dishwashers, washing machines, fridge and freezers,  wine cooler, barbecue grill and much more.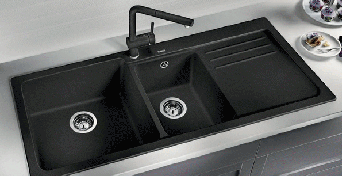 Stainless steel and quartz sinks, with matching colour faucets. Different colors, size & shapes like single bowl, double bowl, single bowl with drain board, double bowl with drain board etc.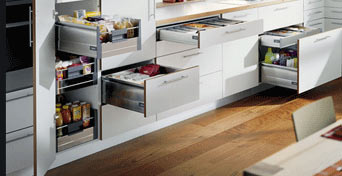 Drawer systems, lift up systems, corner units, tall units, cutlery inserts, runner systems, midway systems, waste bins, pull outs, wicker baskets, wire frame baskets, detergent holders and more.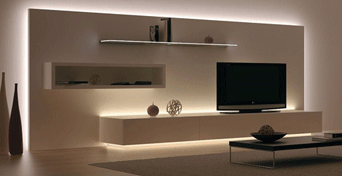 LED strip lights, aluminum profiles with diffusers, drawer lights, glass edge light, ambient lights for furniture,  drivers, sensors, leads and connectors etc.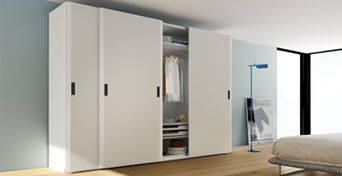 Wardrobe sliding system for 2 door and 3 door units, with soft close mechanisms, sliding folding wardrobe systems, touch operated sliding doors etc.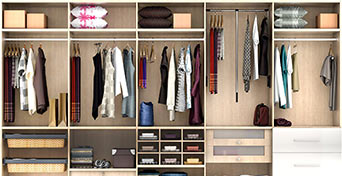 Wardrobe lifts, multi functional baskets, multi functional trouser baskets, belt and tie holders, shoe racks, side mounted storage racks etc.
We start every project by listening to our customer's  requirements and understanding their preference. We address each and every concern of our customer, and then provide a solution which is perfect for the customer. We are a one stop shop for Modular Kitchens, Wardrobes and LifeStyle Furniture. We guarantee 100% satisfaction
Let us talk about your project
We can have a video or face to face meeting at your convenience to discuss about your requirements.